I have already shared this a while ago, but I am linking up with
Through Clouded Glass
to share our testimonies to show our thanks for what our Heavenly Father has done for us. Make sure to go to her blog and check out other testimonies as well!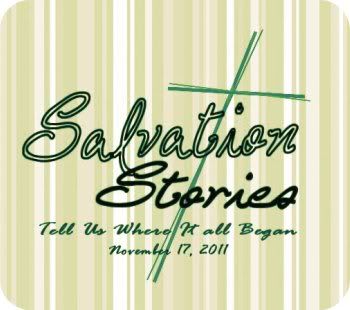 There is something powerful about a testimony. It's something others can relate to. It speaks beauty and truth. It shows vulnerability and weakness (something all humans struggle with, but don't really like to admit). It's something that shows just how wonderful and amazing our God is. I love hearing other people's testimony. It makes me happy to hear about one more person who found peace in their soul and lives to share His word and His glory.
I didn't find the lord until I was 21 years old. I thought I finally figured out what I wanted to do with my life, what morals I wanted to have and the standards I wanted to live my life by. It's strange because I took 21 years of my life to figure out who I am and what I stood for. Then when I found the Lord, I had to reconstruct my life all over again. Finding Him seriously turns your life upside down and inside out, but it a
good
great
way.
I had a pretty rough childhood. My family loved each other very much, but we are all pretty hot headed and stubborn and that can get in the way sometimes. We have come a long way from how our dynamic use to be. We were kinda crazy when I was younger. There was a lot of fighting, screaming, cursing and anger. My dad pretty much abandoned us when I was 12. He wanted a new life with a new family and it felt like he didn't want any of us anymore. He moved away to the South and we only spoke on Christmas every year. I tried to pretend like I didn't care, but it was pure heartache. I was not one to fill the void with other guys (Thank the Lord for that!). Instead I became extremely independent. I didn't need my dad and I didn't need anyone else.
Then my step dad moved in and we never really got along (until I was older). He was a marine drill sergeant and I think that was all he knew how to be for a long time. My sisters and I always got into fights with him and my mom and him would fight too. I felt like it was just an angry household. I was angry at a lot of people and I held on to that anger for many many years. I took that anger out on the people who loved me most and I think the rest of my family did the same. We knew we loved each other, but I feel we just didn't know how to handle the stresses of life that came our way.
As I got older, I tried to avoid my family as much as possible. Since it seemed like all my family ever did was fight, I figured it was best to avoid them all together. I tried to keep myself super busy. I had a job at a movie theater, I was super involved in school and clubs and I tried to always make it a point to never be home. It was easier my senior year because my family would go away on weekend trips all the time. I would have to stay home to work and then the off times I would have my friends over to keep me company. Pushing myself away from my family made me depend more on my friends.
I found a sense of belonging with my friends, yet I still felt like something was missing. I never knew what that something was and I never fully realized how big of a hole I had in my heart until later in life.
When I was younger, I was always open to who God was, but I never really felt in my heart that I really had any interest to learn anything about Christianity or God. I didn't really know anyone who was super close to me and openly shared about there faith. So I felt like I wasn't really exposed to Him very much.
Fast forward to when I was 21 and dating James. He had been a Christian pretty much his whole life. He was not as strong in his faith around the time that we started dating, but for some reason, one Sunday he felt compelled to go to church. He asked me to come along, and I am always interested in people's beliefs and religions (even if I don't feel the same way) and so I went to see what it was all about. As soon as the service was over, I was HOOKED! God really pulled at my heartstrings. I asked James all sorts of questions about Christianity and what it meant to be a Christian. I wanted to learn more and I wanted to feel more of what I felt on that Sunday. We started going to church pretty regular after that. We really just jumped right in. A couple of months later we started attending the College Group. That was where I really learned so much of who He is and what my purpose in life was. Being surrounded by people my own age who were on fire for Him blew my mind and helped me grow so much.
The thing that God really helped me with was FORGIVENESS. He forgives me each and every day, for minor and major things. He forgave all my transgressions from my past, the things that I am very ashamed about. He helped me to forgive myself so that I can let go and grow. He helped me forgive those who have hurt me and wronged me so I could move on. He made it possible to forgive my father and my family so that now we can grow with love and respect for one another.
He has made me a new person, and through Him alone I am finally whole.
Thank you Lord, for filling the hole that had once existed in my heart. Thank you for saving me. Thank you for your unending forgiveness. Thank you for loving me, even though I am undeserving. Thank you for your amazing grace and mercy.